CHARLEE000 (Helen L.) (11/27/1947 - 10/5/2013)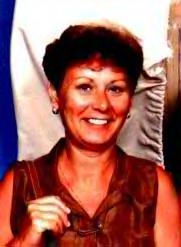 This wonderful woman is Charlee000 (Helen L.). She roams the AOL boomer boards with striking humor and personality. Actually, I have met Charlee twice in person. First time, we had a delightful afternoon together at a seaport-type village. A lovely, lovely, warm lady, who has it all together. And, all together, it looks pretty darned good on her. We had an arm-wrestle contest planned, but I pretty much lied my way out of it last time. Second time, she visited my neck of the woods. We enjoyed a nice meal at Carolina Restaurant, and shared a ride on the Wonder Wheel.


Note: I lost touch with Helen after this. Sadly, I discovered that she passed away on October 5th,2013. I still have the little cuff-links in the form of handcuffs that she gave me. R.I.P. Helen, you'll be remembered.